By 2040, an estimated 95% of purchases will be made online. This huge increase in online shopping has further been accelerated due to the recent pandemic. Entrepreneurs are now grabbing as many opportunities as possible in this new era by switching out of traditional retail and into the booming E-commerce world. With new opportunities, though, come more challenges. So you need to smartly think ahead and find the best solutions right now.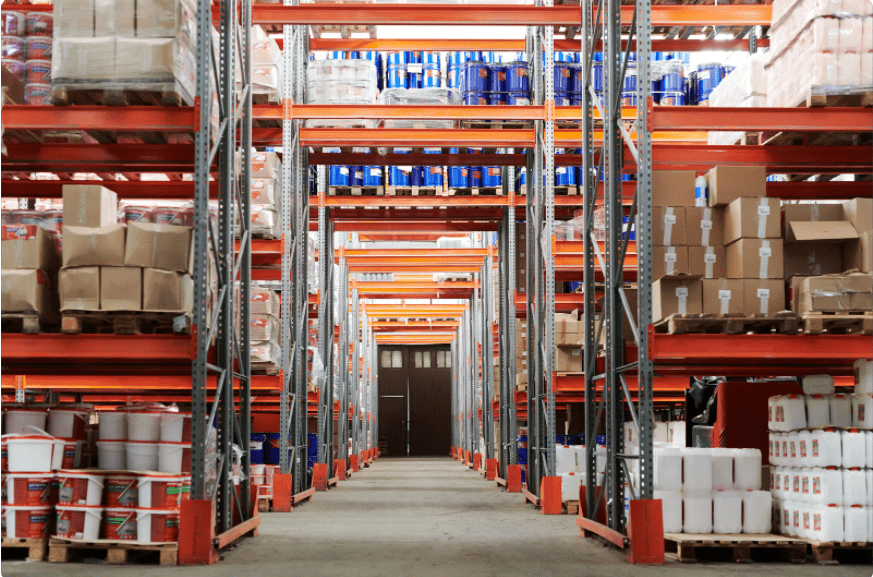 Fuss Free Warehouse Management
With more orders come more inventory. Larger E-commerce merchants usually require larger spaces for storage, warehousing and working. This, however, means hefty upfront investments for space, technology and staff-related costs. Pick and pack fulfillment centres alleviate these requirements by providing warehouse rental services. You can rent storage space and utilise built-in inventory management systems to continuously monitor your stock.
When you opt for warehouse rental and fulfillment services, you can rest assure that your products are safe and organised. If your items are fragile, be sure to pick a storage facility that is humidity-controlled and/or air-conditioned to ensure all your products are kept in good quality. There are warehouse rental services that are fully guarded and come with 24-hour CCTV surveillance. Whether you are overseas or just really busy, warehouse rental will take care of all your products for you. You can worry less about the cleanliness of the products as they will be stored well, without bugs or mold!
Full Streamlined Process
Running an E-commerce business is not easy. However, there are pick and pack fulfillment centres that can help you run your E-commerce business a whole lot smoother. With pick and pack fulfillment, you don't have to worry about orders and storage. What you'll NEED to do, instead, is pick a good and reliable fulfillment centre that focus on customer satisfaction. With quick packing turn-around and on-time shipments, building a loyal customer base will not be an issue for you. Evidently, this service benefits all businesses, proven to improve customer service and customer satisfaction.
Cloud-Based Inventory System
Everything is kept updated in real-time with a cloud-based inventory system. You will be able to keep track of your business's operations anywhere in the world. Consequently, cutting down on manual labour will also lessen inaccuracies. A cloud-based inventory system will manage all your inventory and orders for you.
You will be able to view your stock amount whenever necessary, and even track order statuses in real-time. The benefits are endless! Besides that, you can also make customised orders for consignments and stockists. You won't miss a thing, as keeping track of your inventory will be at the tip of your fingers.
Multi-Platform Integration With E-commerce Fulfillment
A pick and pack fulfillment centre will be able to receive orders from web stores such as Woo-Commerce and Shopify, Easy Store, or marketplaces like Lazada, Shopee, and many more. Multi-platform integration makes it simple for customers to place orders and for you to receive them. You'll even be able to get courier companies to come to you. Forget the hassle of dropping orders off at specified locations as E-commerce fulfillment companies send orders off in bulk. If you have a smaller company, you will be able to get leverage on E-commerce fulfillment companies by getting better courier pricing, which can be as low as RM 5 in Semenanjung.
Pay For What You Need
A good pick and pack fulfillment centre like FlyBear allows you to pay only for what you need, and at affordable prices as well. That means paying only for utilised storage and when orders are fulfilled. Everything will be charged accordingly, so you'll be able to ensure that your business saves cost without unnecessary charges.
FlyBear also offers additional services such as bubble wrapping, shrink wrapping, card printing, box assembling and many more. All general packing materials like bubblewrap, tape, courier bags and carton boxes are easily accessible and ready for usage in the warehouse.
Undeniably, warehouse renting and fulfillment only brings convenience and ease for you and your business. Not sure which pick and pack fulfillment centre to go for? FlyBear is the one for you. Remember, the secret to a hassle-free business is picking the right fulfillment centre for you!