Almost everyone wants to start an E-commerce business. After all, it's easy and cheap to run, right? Sadly, that's the biggest misconception about running an E-commerce business. Most people believe that you can turnover a large profit when you run an online store because there are no overhead costs (What is Overhead Costs) like rent or office supplies. But in reality, if an E-commerce business isn't managed properly, you could lose a lot more money than you pumped in. To avoid that, here are the 4 best ways to save costs for your E-commerce business:
Manage Your Inventory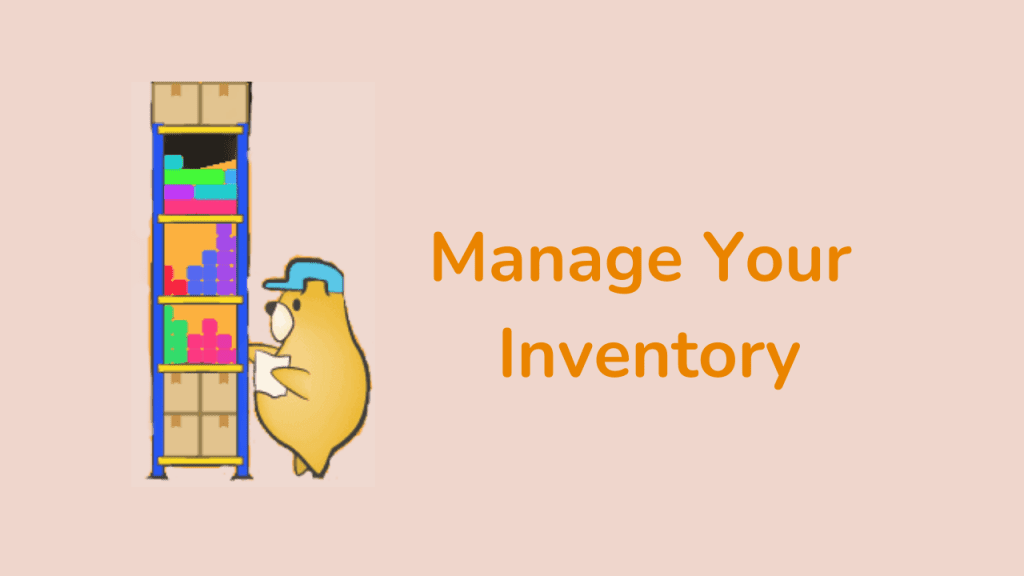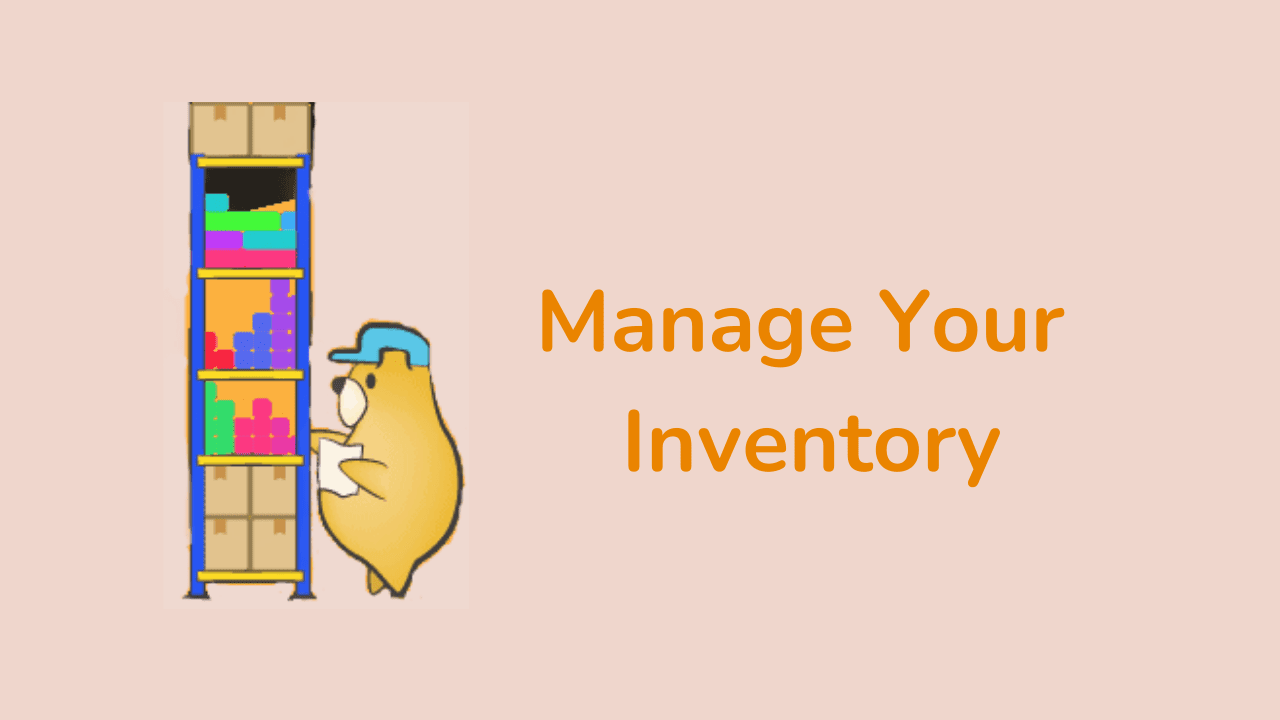 One of the best and, probably, the easiest way to save cost for your E-commerce business is to manage your inventory. Inventory management (Inventory Management Articles | NetSuite) is a simple concept that can save you a lot of money! But, it could also put a major dent in your expenses if not properly managed. Apart from that, you wouldn't want your customers waiting for 2 months for you to stock up on your best selling products. To ensure that doesn't happen and save costs, you should take note of these 3 aspects of inventory management:
1. Forecasting
2.Shelf Life
When planning your stock, it's imperative that you take into account a product's shelf life (
How to Track the Shelf Life of Inventory
), especially if they're perishable goods. If you ignore the shelf life of a product, you'll eventually end up losing a lot of money from inventory because you'll constantly be throwing out products or replenishing them. But, planning your stock and forecasting your sales based on your products shelf life will help nip this problem in the bud. In essence, improper inventory management will lead to a higher number of damaged or broken products. So, make sure to do some research before ordering your stock.
3. Loss
If a product goes missing or is damaged in transit, you'll have no choice but to write it off as a loss in your accounting books. Typically, products go missing or are damaged due to poor inventory control or mishandling by employees. While this may seem like a minor issue, it can drastically affect your E-commerce's financial status. When inventory is considered a loss in the financial statements, it will reduce the equity and assets of your E-commerce business (
7 Types of Inventory Risk and Their Impact On Your Business | Unleashed Software
). As a result, you'll have a harder time finding investors or even applying for a bank loan. Therefore, you should employ the use of an online inventory management system, like FlyBear, to keep track of your stock and prevent future losses.
Partner Up!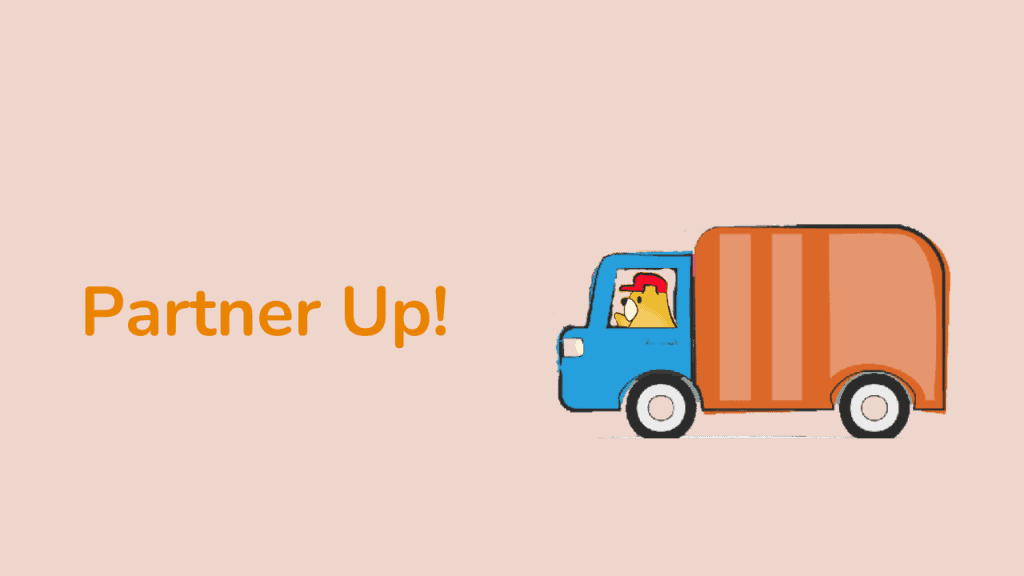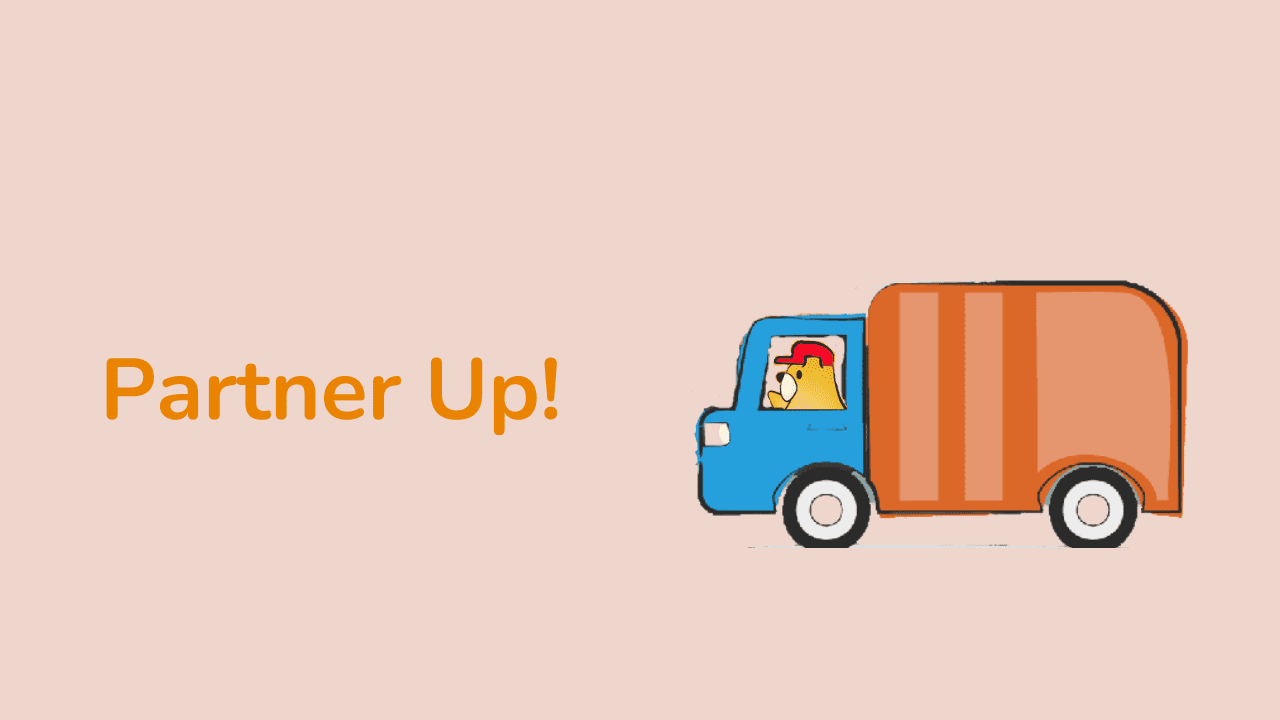 In the world of business, connections and partners are everything. So, you should think of your logistics partner as your best friend. When you collaborate with a good logistics company (Tips On Choosing The Right Logistics Company For Your E-Commerce Business | FlyBear Pick & Pack Fulfillment) , you'll be able to save a ton on shipping costs. A trusted logistics company will have the experience and resources you need to ensure a safe and timely delivery. Through long-term collaborations, your E-commerce business will experience the benefit of:
1. Better End-to-end Delivery Services
Nowadays, customers expect quicker deliveries with the ability to track the whereabouts of their parcels before it reaches their front doors. Having said that, partnering with a good logistics company can aid in providing a seamless delivery approach for customers by granting them access to real-time tracking. On the other hand, you'll also have access to an extensive pool of information regarding the route plans and fleet management of your logistics company (
Impact of Growing E-Commerce on Logistics Service Providers | Views & Commentaries | Thought Leadership
). Through this, you can effectively plan your order fulfilments and ensure that your customers receive their parcels on time.
2. Special Handling
By cultivating a long lasting relationship with your logistics partner, you'll receive special treatment in the sense of better product handling. When your logistics company knows you and you know them, they'll be more careful when handling your shipments because they value your partnership. This means that your products will be safely delivered to your customer's front door with no damage. Essentially, this will result in lesser damaged goods which helps you turnover a profit quicker.
3. Happier Customers
Every E-commerce owner knows that customers can be the light of their lives but also the bane of their existence. Of course, it's always better when they're the former compared to the latter. In order to ensure customer happiness and loyalty, you should look into partnering with a logistics company that delivers goods on time or earlier than the expected delivery date. If a product is delivered late, you can bet your customers will throw a fit. In fact, it was discovered that 69% of customers are less likely to purchase from an E-commerce store that delivers their products 2 days later than the promised date (
How Late Deliveries Impact Customer Retention | Hollingsworth
). During the holiday season, it was noted that 86% of customers still expect their orders to be delivered on time despite increased demand (
The Impact of Late and Inaccurate Deliveries on Customer Loyalty
). It's safe to say that a good logistics company is very important in boosting customer loyalty.
Package Efficiently
One of the biggest expenses for an E-commerce business is shipping. When customers purchase your products, they expect the products to reach them on time and in perfect condition. This means that the packaging you use has to protect the product from any damage that might occur during the delivery process. As we know, shipping costs can get expensive very quickly because it's based on the weight of the parcel (9 Factors that Affect Shipping Costs Calculation | ZhenHub). If you want to avoid spending more on shipping, then you must package your products efficiently and avoid: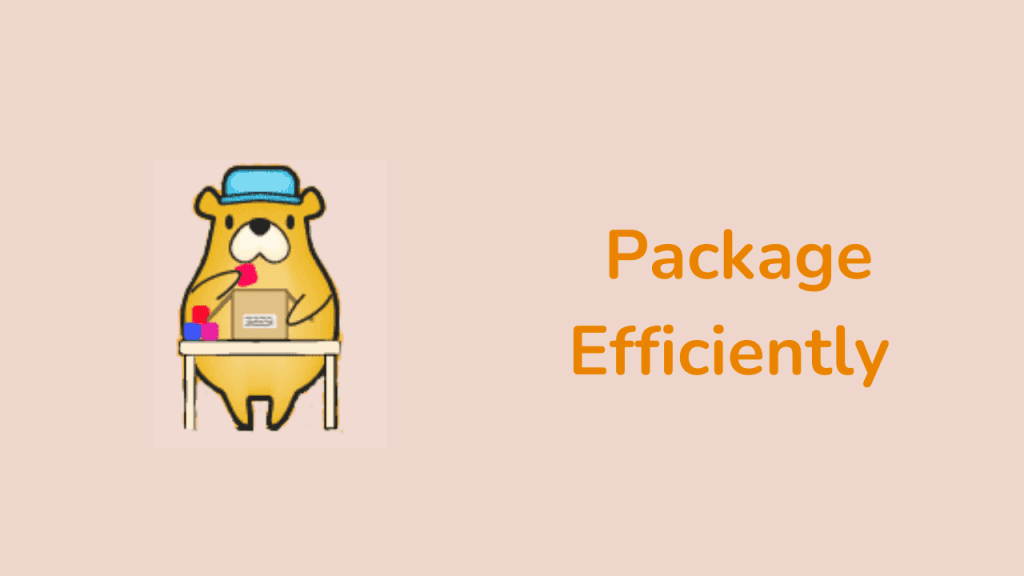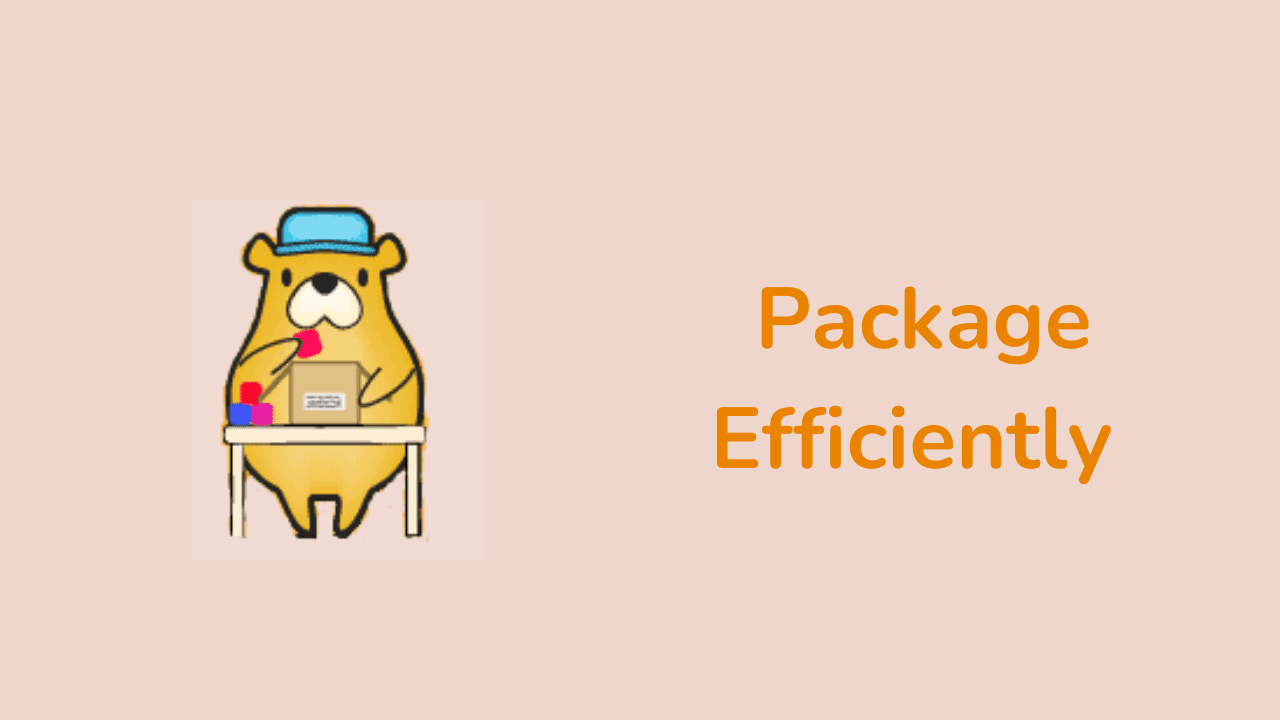 1. Insufficient Packaging
The simplest way to ensure that your goods are packed properly is to use the correct type and size of packaging that suits your product (
The Ultimate Guide: How To Choose the Right Packaging for Your Product
). If your items are not well protected, there's a high chance of it being damaged during transit. When this happens, your customers will be dissatisfied and will request for a refund or item replacement which adds to your E-commerce's losses.
2. Overpackaging
If you use a large box for a small item or over-package your products, you'll end up paying double the shipping cost! To make matters worse, overpackaging leads to wastage which is another added expense because you'll have to buy more packaging material. However, this can be avoided by packing your products based on their weight and size. In essence, you should aim to use minimal packaging material while still ensuring that your products are safe and secure.

Fortunately, there are companies that can manage your picking and packing for you to help ensure that you get the most value based on the prices you pay. At FlyBear, we can sort your products and efficiently package them for you. All you have to do is partner with us and we can work together to boost your revenue!
Sales, Sales And More Sales!
This might sound like a controversial way to lessen expenses, but the most effective way to reduce inventory is by promoting the products that are just sitting on your shelves. By doing so, you'll have room for new products while reducing the risk of having to take on a loss from the old ones. There are three ways you can use promotional campaigns to reduce your inventory:
1. Limited-time Offers
Most customers are always on the hunt for a good deal. When you offer free shipping or exclusive discounts for a short period of time, your customers will definitely be interested because they'll be able to save a decent amount of money. A limited-time offer (
Limited Time Offer: How To Write a Discount Offer For Limited Time Only
) will also help to boost your sales by decluttering your storage, so that you won't have to pay a hefty fee just to keep your products stored in a warehouse for a long time.
2. Seasonal Sales
Some products are only relevant at a certain time of the year. But, what do you do with those that go out of fashion or go bad during the rest of the year? The fastest way to sell these products off quickly is by hosting a seasonal sale (
What are seasonal promotions? +Use to boost sales |… | BigCommerce
). Albeit, you'll lose some profit margin but it's certainly better than losing all of it because of product damage or loss.
3. Bundle Sales
A great way to sell your less popular products is by bundling them up into different packages to create new value for customers (
What is Product Bundling? | Strategies, Advantages & Examples
). For example, you could package the less popular bath soaps into gift sets and sell them at a cheaper price. More often than not, customers will become interested in products if they're put on sale at a reasonable price. This is the perfect way to move your products without losing your entire investment in them.
The bottom line is that running an E-commerce business can be an extremely lucrative business when it's adequately managed, especially when it comes to making financial decisions. Allocating the proper budgets to each department needed to effectively run the E-commerce site will prove to be profitable in the long run and following these tips to save cost along the way will be a tremendous help in keeping the business afloat. But remember, only cut costs when you know that it won't affect your customer's happiness and loyalty. Because at the end of the day, your customers happiness will result in a higher customer retention rate which is what your E-commerce business should aim to achieve.
Here's A Pro-tip On How You Save More:
Partner with us at FlyBear and we'll take care of your pick and pack needs! Whether it's online orders or on consignment, we'll pack your orders as per the procedure determined by you. Another great reason to partner with us is because we can assist you in providing customised packaging for your customers. Ultimately, this will help increase brand loyalty because many customers love a good unboxing experience (E-commerce Branding: Why bad packaging harms your business and how to avoid it | The Packtory). Get in touch with us and we'll set you up with the best pick and pack fulfillment service in town!