If you're reading this article, then I will assume you are already looking for a fulfillment partner. To make things easier, I would like to provide you with the top 7 pick and pack fulfillment services in Malaysia.
What is fulfillment services in Malaysia and why is it important?
Fulfillment services provide storage as well as pick and pack services. They will receive orders (mostly online), pick the required items from the racks and pack them. Finally, they will call a courier company to pick up the packages.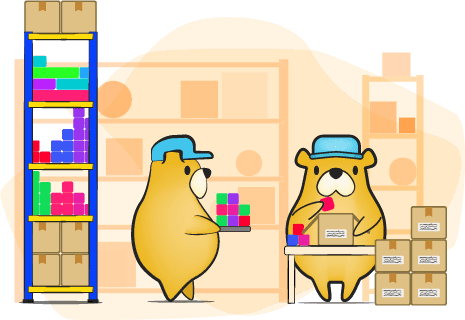 As your company expands, you will have less and less time to deal with orders and less space to keep all your inventory. Renting your own warehouse and kitting it with racks and other equipment can get expensive really quickly. On top of that, hiring more help will just add unnecessary cost to your overheads.
Choosing the right fulfillment provider will drastically lower down your costs while keeping your products' integrity. As a result, your business expansion will be easier and more effective.
Top 7 fulfillment services in Malaysia

The most well-known and probably the biggest fulfillment provider in modern Malaysia. The company was founded in 2009 and has now expanded to 4 countries and 10 warehouses. They have served over 200 companies are have a great reputation for great storage and quick pick & pack.
If you're looking for the best in the country, then look no further.
TresGo is growing very quickly. They currently service over 18 companies and have just moved into a brand new warehouse. It is safe to assume that TresGo has a good reputation when it comes to fulfillment and pick & pack. In addition, their warehouse is not that far off from the city centre.
We are FlyBear Pick and Pack. While we do promote ourselves as the friendliest pick & pack in Petaling Jaya, we also know that the other companies on this list are capable of providing you with amazing fulfillment services.
With that said, FlyBear has been around for over 4 years and we now fulfill over 5,000 items per month. We offer the most competitive prices to micro and small companies that want to expand their businesses.
If you're looking for a partner in crime, then look no further.
UrStore can be considered a medium-sized player (just like FlyBear) because of their 12,000 square feet warehouse and 12 customers.
Like many other companies, UrStore offers an inventory system that connects directly to marketplaces and web stores. Located in Seksyen 22 Shah Alam, this company might be perfect for you because it's a one-stop shop for all your needs, including COD and delivery.
5.
Fulfillment by Lazada
You might want to consider Lazada themselves if you are only planning to sell on this platform because of the extra benefits provided.
By choosing Fulfillment by Lazada, you'll have access to preferential delivery and prices, as well as direct connection between customer – marketplace – you.
Zepto's main business is parcel delivery. However, the company also has a fulfillment arm which can also take care of your E-commerce website.
There is little known about Zepto's fulfillment arm but their pricing is extremely reasonable.
Allsome seems to specialise in cross border activities. They have warehouses in both China and Malaysia.
According to their website, they should offer standard fulfillment services alongside many other tools so you can rest assure your orders will be fulfilled.
If you're looking for a partner in crime, then look no further.
Conclusion of fulfillment services in Malaysia
There are many other fulfillment companies in Malaysia. J & T Express is opening a fulfillment arm. Store & Send use to be operating, however we are not sure if they are still open as their website is down as of October 2020.
Larger and more traditional / conventional logistic companies that have focused on brick & mortar consignment are pivoting towards online order fulfillment because of the large market available.
Your journey to finding the right partner is a long one, but I hope I've given you a good place to start.