Living in the digital age has made shopping even more convenient. In a world with 7.9 billion people, it was recorded that at least 2.14 billion people shopped online in 2021 (21 Key Statistics on Online Shopping vs In-Store Shopping in 2022). That's slightly more than a quarter of the earth's entire population, proving that E-commerce businesses are paving the way for a better shopping experience from the comfort of our own homes.
But the more people switch to online shopping, the greater the number of E-commerce stores. This begs the question of "How can I get my customers to stay?". Well, the best way to encourage customer loyalty is by creating an E-commerce site that provides customers with an easy, seamless and enjoyable shopping experience. The first step in doing this would be to optimize your webstore's product pages by following these guideline:
Tip #1: Use Descriptive Product Names
What's the first thing you do when you meet someone new? You introduce yourself. That's what you should think of when coming up with product names because a clear and descriptive product name is equivalent to making a good first impression. If you're selling hair irons, don't just name your products "Hair Iron" or "Purple Hair Iron". Instead, try to use more descriptive words that can convey the product's unique selling proposition (USP) (What a Unique Selling Proposition Is (And Isn't) Plus 10 Examples to Inspire You) while keeping the product name short. For example, the "Dyson Airwrap multi-styler" is a hair iron that can curl, wave and shape your hair. The use of the word "multi-styler" indicates that it has more than one hair styling feature, which most customers would find intriguing. In essence, the key to a good product page is to use an attractive product name.
Tip #2: Provide Clear Product Descriptions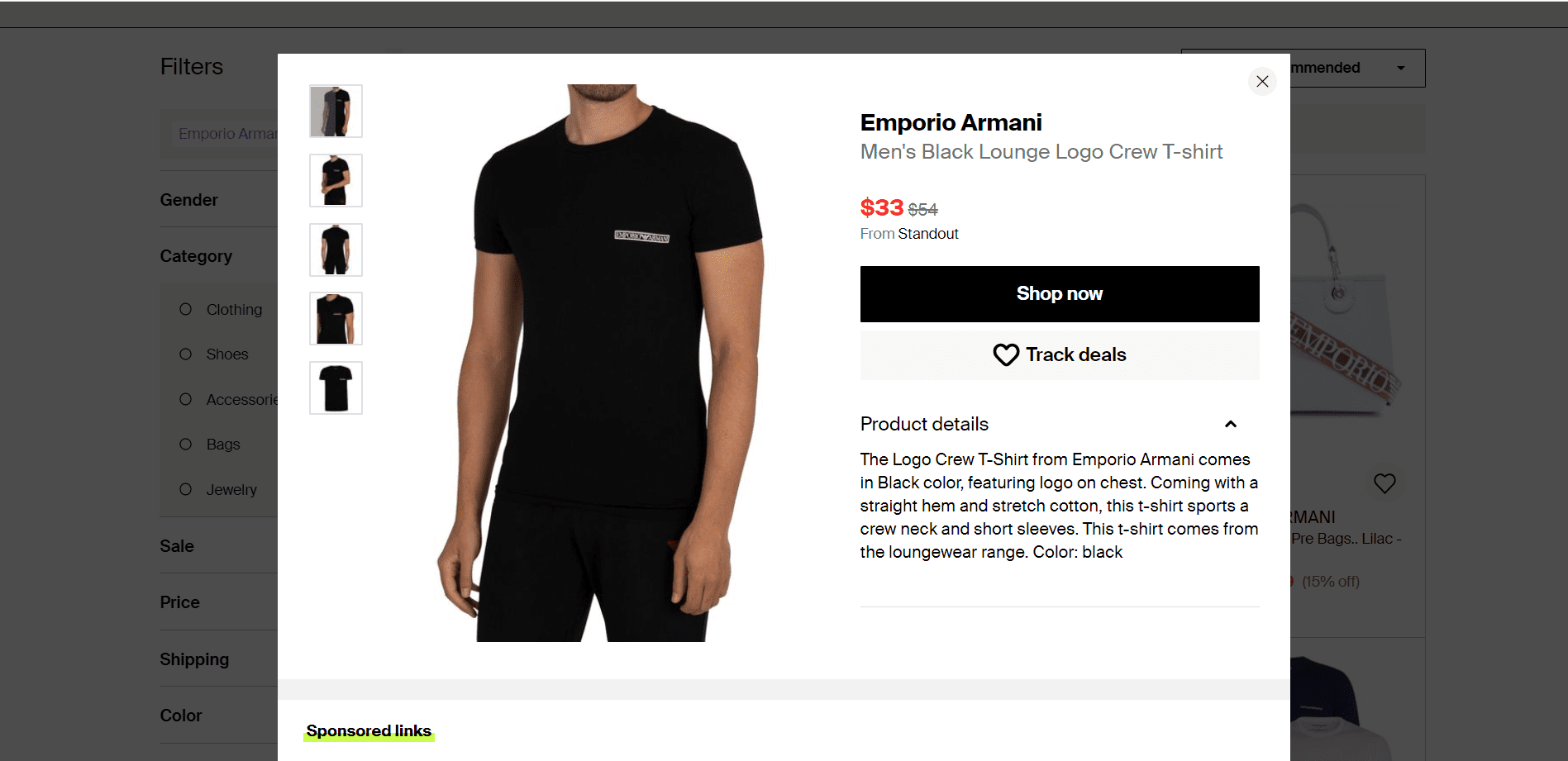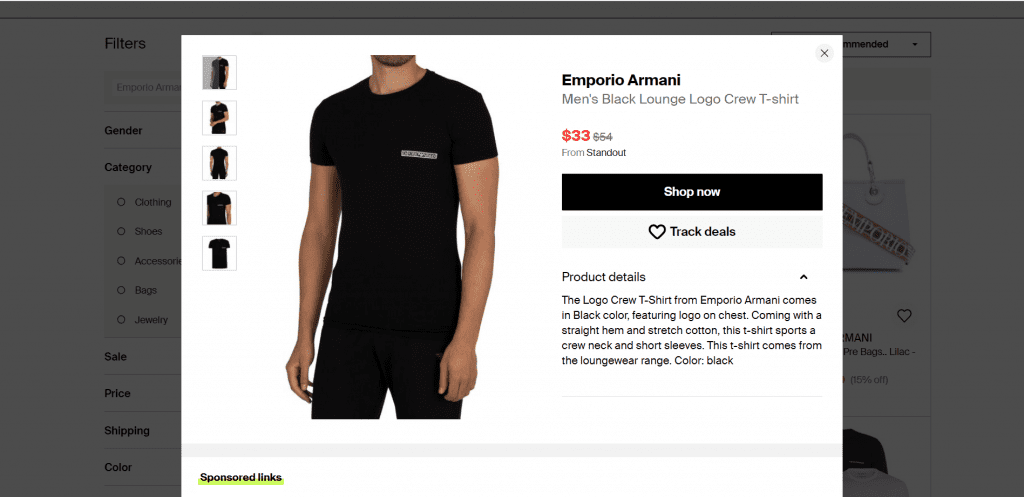 Once you've established a good first impression with your product name, you need to provide a detailed product description so that your customers know exactly what they'll be getting if they were to buy your products. These product descriptions can be long or short, depending on the type of product you're selling.
When writing your product descriptions, it's pivotal that you include relevant keywords. By doing so, you'll be able to drive more traffic to your E-commerce site from Google or other search engines. Generally, a good and clear product description would include the following:
Elevator pitch (12 Elevator Pitch Examples to Inspire Your Own [with Templates]) – a short sentence (20 words or less) describing the product and its features. This is used to captivate your audience's attention.
Product Benefits (3 Steps to Writing About Your Product's Benefits, Not Features | The Better Blog) – This is where you'll list how your product can help your customers improve their daily lives.
Product Features (How to Write Product Features Copy That Drives Sales | Walker Sands) – Not to be confused with product benefits, product features refer to the tangible elements of the product like the material used, the variation in size and color, its unique aspects etc.
Price – When you add the price of that particular product in your product description, customers will most likely purchase from your E-commerce site as they can compare and determine the value of the product against its price tag.
How-to-use Guides (Creating a 'How to' Guide) – If your product has to be used or cared for in a certain way, it's best to provide a detailed guide on how to get the best use of your product. For example, a user manual on how to assemble a table.
Your Brand's Story (How to Tell a Compelling Brand Story [Guide + Examples]) – Including your brand's story in your product description adds a human touch to an inanimate product, reminding your customers that there are people behind these products.
Tip #3: Feature High-Quality Product Images And Videos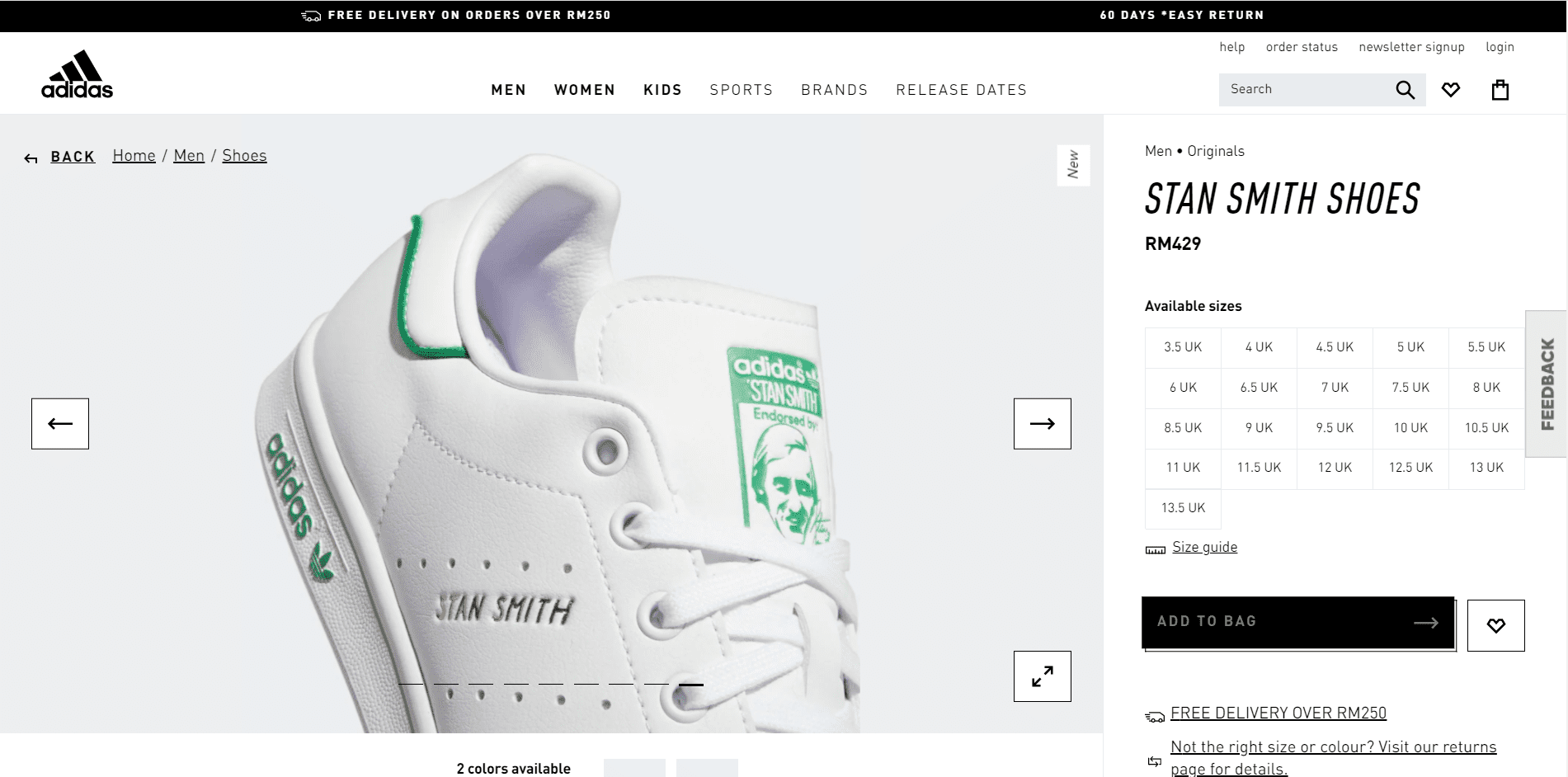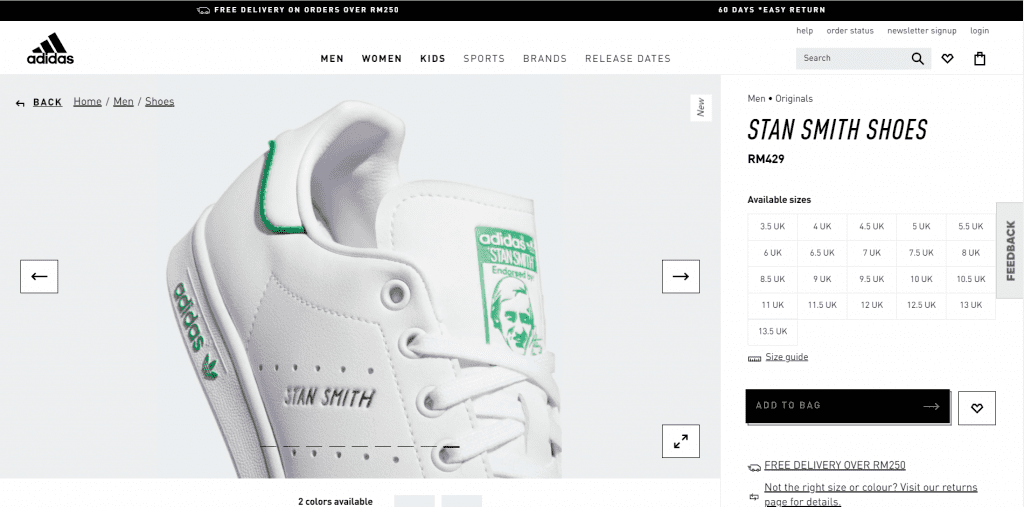 Just imagine scrolling through a product page that only has words and numbers, won't you be bored to death? When buying stuff online, people tend to gravitate towards products that use high-quality and impressive product images (The Beginner's Guide to Product Photography [Tutorial + Examples]) compared to those with pixelated or no images. Featuring good product photos is an essential part of an E-commerce site because your customers won't be able to see or touch your products. Hence, it's important to note that a good product image must be clear, informative, aesthetically pleasing and consistent with other images on the site. Providing your customers with these images will help to stimulate their senses and bridge the gap between your business and your customers' trust, as they'll be able to see exactly what they're paying for. Having good images also helps search engine algorithms rank your products higher in search results, which can drive more traffic to your webstore.
Everyone knows that photos are used to tell a story. In order to truly convey your brand's story and your product's functionality, you should include product images from various angles with the ability to zoom in and out. By allowing your customers to do so, they'll be able to visualise how the product looks in real life. Another great tip is to include images that show your products in different situations. When customers see this, they will have a better understanding of where they can place the products in their own homes or how it can be used. So, the next time you're thinking about sprucing up your e-commerce pages, consider adding some extra angles!
If you want to take your product page to the next level, then you should invest in filming and producing a couple of product videos (How to film a creative product video -Tutorial). Ever since TikTok became popular, most people consume content in the form of videos. In fact, about 71% of customers prefer videos over other forms of marketing (6 Stats that Prove the Importance of Product Videos for Ecommerce). Since customers won't be able to physically test the product, they rely on product videos to see the product in action, making it easier for them to understand how it works. This also makes your product page more memorable compared to those that only provide still images. So, try to include at least one product video in each product page!
Tip #4: Bundle Your Products And Upsell Recommendations
One of the best ways to set your webstore product page apart from the rest is by bundling certain products into different categories. Product bundling (Product Bundling: Your Ultimate Strategy Guide [Upsell & Cross-sell]) is a great way to entice your customers to purchase more than they intended. When bundling your products, you should categorise them into general uses so that a larger number of customers will purchase the bundle. For example, bundling bathroom essentials together and selling this set at a lower price will definitely boost sales because the package consists of products that everyone uses.
Apart from product bundling, you can also include product recommendations at the bottom of the product page. This marketing tactic is often referred to as upsell recommendations (https://www.freshrelevance.com/blog/product-recommendation-examples). It's particularly useful when customers are interested in a product that's sold out or unavailable in your e-commerce store. By having these recommendations, customers will be able to easily find similar products or ones that are new. You could also promote complementary products that are often bought together with the main product. This is a great way to encourage impulse buying which will boost your revenue.
Tip #5: Add A Review Section
Including a review section in your webstore's product page is a quintessential part of a successful e-commerce store. In fact, reviews from other customers play a huge role in helping 95% of customers make a purchasing decision (The Definitive Guide to Online Customer Reviews – The Good). Since customers aren't able to view the physical product, they rely on peer reviews to determine its quality and value. Product reviews by other online shoppers also help to increase customer loyalty and retention. When a product page has 1 to 10 reviews, it's more likely to convert 52.2% of customers into returning customers compared to webstores that have no reviews (The Impact of Review Volume on Conversion: Is More Really Better? – PowerReviews). In essence, if you want your e-commerce business to have a high customer retention rate, then you have to include all the reviews you receive from customers – Albeit, good or bad one.
Tip #6: Have a FAQ Section
When running an online store, you're less likely to interact with your customers. This makes it difficult to explain all of your product's features and benefits. On the other hand, customers tend to ask a lot of questions before deciding if they want to buy the product. To overcome this challenge, you can add a Frequently Asked Questions (FAQ) section to your product page. An FAQ section (How to Write Effective FAQs: Complete With 10 Best Examples) should lay out all the answers to potential questions from customers, especially those regarding the shipping process and fee. It's a known fact that customers tend to abandon their carts after discovering how much the shipping would cost. Thus, including an informative FAQ section in your product page will help to reduce the drop off rate due to shipping costs.
Tip #7: Include a 'Call to Action' Button
A 'Call to Action' (CTA) (What Is A Call-To-Action?) button is a simple, yet powerful feature that every E-commerce site should have. Having a CTA button that allows customers to add products to their carts or directly checkout their items will create a seamless and convenient shopping experience. CTA buttons should be direct, easy to spot and clearly signal the action you want your customers to take. So, use a striking or contrasting color when designing it and include a simple phrase like "Add to Cart" or "Register Now". Ultimately, having a good CTA button in your E-commerce site will aid in persuading your customers to purchase from your webstore.
In a nutshell, implementing each and every one of these tips will help to optimize your webstore's product page to make shopping easier for your customers. Skipping even one of these steps could drastically affect your E-commerce as your customers won't have access to all the information they need to make a purchasing decision. Remember, well informed customers have a higher chance of being converted to a loyal customer.
What About Order Fulfillment?
Do you feel overwhelmed with the daily number of orders you get? If you do, then let us help you out! FlyBear is known as the friendliest pick and pack company in the Klang Valley. Our flexible and comprehensive approach helps you to fulfil orders efficiently and accurately by getting your products into the hands of your customers as quickly as possible. Don't waste time on order fulfillments! Just leave it all to us.