FlyBear is offering a Pick & Pack Fulfillment promotion until the 30th of November 2020. Receive a RM 500 rebate if you sign up for our Pick & Pack services. If you're based in the Klang Valley, we hope to give you the best offer so that you can get your business to the next level.
Who is FlyBear Pick & Pack Fulfillment?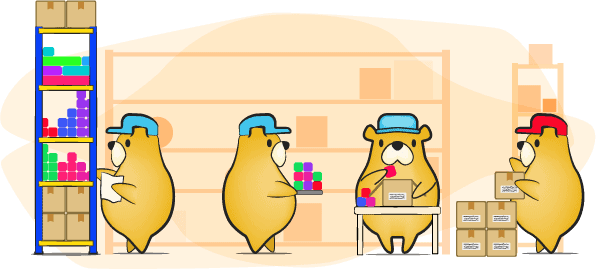 FlyBear is the friendliest pick and pack fufillment provider in the Klang Valley. We keep things personal because we are partners and not mere service providers. Our staff will work hand in hand with your company to continuously improve procedures while delivering all products to every customer in a timely manner.
In essence, we want you to grow while we grow. Like a family.
Not convinced? Learn more of our services through the link below.
While our promotion is amazing, our prices are very reasonable and affordable. As such, it will be beneficial to learn about our pricing in the link below. if you missed this promotion above. We cater to both large and small companies.
Contact us directly when you are ready to start using our services. You may do so by calling 019 964 4308, or emailing us at info@storagebloc.com. Speak directly to our friendly and helpful customer service representatives. We will try to explain everything you need to know about pick & pack as well as understand all your requirements and needs.
TERMS AND CONDITIONS
RM 500 Pick and Pack Fulfillment Promotion is only valid for new customers.
A minimum of 6 months contract is required. Penalties are chargeable if customer chooses to opt out prior to the 6 month period.
The RM 500 will be rebated over a period of 3 months with a maximum of RM 200 per month.